Customer's Expectations
Interior parts as door panel obviously require very high cosmetic standard and perfect surface quality. The customer's target for this application was to avoid also the most challenging defetcs such as pressure lines and a more accurate control of deformation.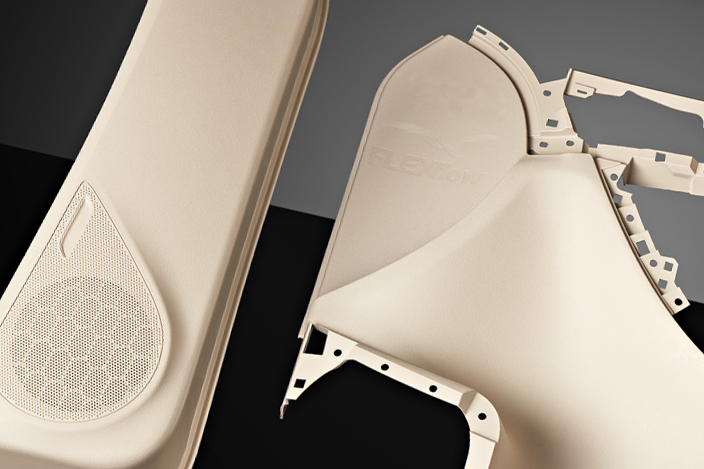 Our Solution
With the traditional sequential opening, an important pressure line appeared in the lower central area. Thanks to FLEXflow solution it has been possible to improve the aesthetical appearance by setting a customized opening profile for each drop. The pressure line was definitely removed. This has also allowed, by controlling the pressure in the cavity during the holding phase, to reduce the overall deformation.
Oerlikon HRSflow system
The hot runner system is a 7 drops Gp series with conical gate and through the cavity end-rings. FLEXflow servo driven lateral configuration on every nozzle.