Customer Expectation
The main challenge for Oerlikon HRSflow was to manage the back injection of Polycarbonate (PC) on capacitive IMD film in a one-step injection process, the so called FIM – Film insert molding process. The purpose of the decorative film was to make lighting effects visible when backlighted.
Customer requests:
Validate injection solution with direct gating avoiding typical aesthetical defects of the application
Validate FLEXflow solution to reduce the residual stresses on the interactive screen area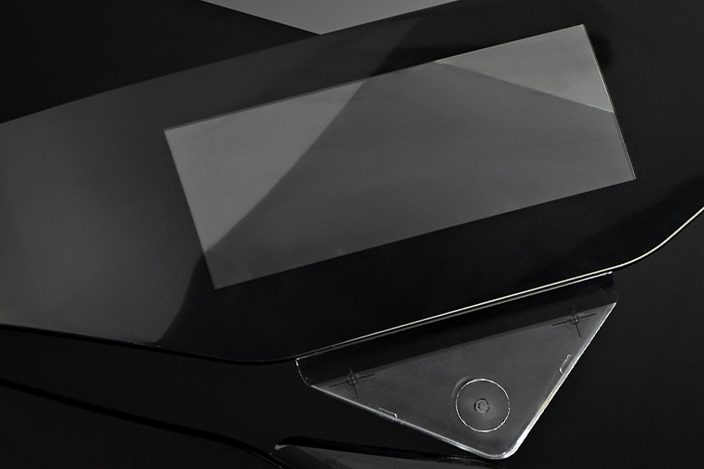 Our Solution
Oerlikon HRSflow supported preliminary part design, with special attention to thickness & polymer definition, by testing different solutions by injection simulation.
The capacitive film is back-injected with (PC) Polycarbonate to appear like clear glass in the touch area of the control panel. Thanks to FLEXflow, the sensitive film doesn't encounter any stresses that normally arise from the injection process. An uncontrolled injection of one-step opening of the needle, as with conventional hot runner systems, would damage the film. Moreover, in order to inject both foils at the same time, it was necessary to keep the internal pressure in the PC glass area low. This is possible with FLEXflow because the injection profile can be set on each individual nozzle and thus a pressure profile can be set for this area.
The final solution achieved considers a part modification on IML foil, optimization of cold runner and part thickness, definition of best drop locations and definition of process boundary conditions to ensure the best results on the part

Oerlikon HRSflow system
5 drops Ha series, FLEXflow system, single level.
Cylindrical gate style, Ø2.5 mm