Our Solution
For the production of the 3-component coffee-to-go cup with a lid, a rotational mold with 3 separate injection units is equipped with three different single nozzle systems by Oerlikon HRSflow optimized to process the 100% recyclable PP Bornewables™ (non -petroleum – based feedstock) from Borealis.
The Bornewables™ - made of renewable raw materials derived from waste and residue streams - perfectly meet the functional requirements of the molded part without compromise in terms of quality and sustainability standards.
The cup, with a thickness of 2 mm, is produced in clear optic in the first cavity and over-molded in the second cavity with an insulated shell. The insulating effect is obtained by foaming the melt through the special Cellmould ® technology which enables the production of lightweight, rigid parts without sink marks.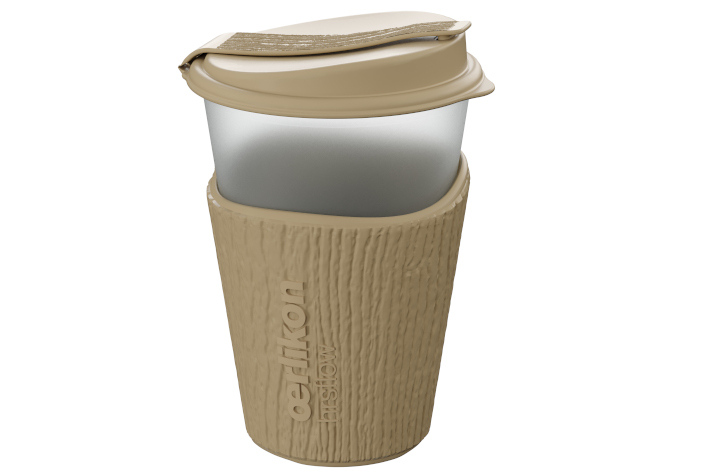 Oerlikon HRSflow system
Hot runner system: 3 hot runner system Screwed – in nozzle Pa series, cylindrical valve gate / Ma
Project partners: Wittmann Battenfeld, Haidlmair, Borealis, Oerlikon HRSflow