Our Solution
The irrigation connector is produced through a 2K tool equipped with two different hot runner systems with one nozzle.
During the first phase, a face-to-face torpedo system is used to inject styrenic compounds (ASA polymer), while for the second phase, a screwed-in cylindrical valve gate system is employed to inject elastomer compounds (SEBS). During the second phase, the molded part can be easily customized thanks to the marking operations directly embedded in the tool cycle process.
Among the special features the automatic and quick change of the mold version enabling the production of the three different components – in this case the coupling diameters - without disassembling the tool or stopping the manufacturing activities.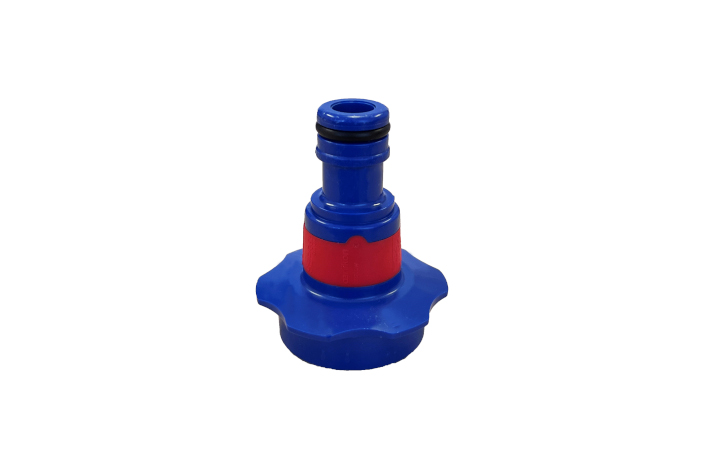 Oerlikon HRSflow system
Hot runner system: One nozzle T series, Torpedo + One nozzle Sa series, Cylindrical Valve Gate
Project partners: Billion, Groupe Pernoud, Actemium, Sepro Group, Resinex, Lifocolor and DeViris, Oerlikon HRSflow.