New hot runner solutions simplify the injection molding process
Precision, versatility and confidence. HRSflow has developed two innovative solutions to optimize injection molding processing and at the same time simplify routine maintenance of hot runner systems:
Pressure Block
Thread Safe Kit
Two compact and smart components to achieve great results.
Pressure Block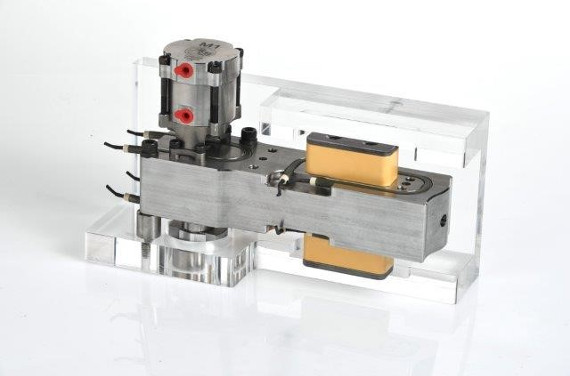 The injection molding process, demands an optimal thermal profile in the hot runner system and has a crucial role for ensuring the quality of the finished part. A non-uniform temperature is known to cause flow imbalance, warp, and flow marks.
Pressure Block, is a new component designed by HRSflow made with special low heat conductible materials. It is positioned between the hot runner system and the mold which increases the clamp plate stiffness under load, and at the same time provides an optimal thermal profile along the whole hot runner system. The main feature is the flexible positioning without negatively affecting the thermal profile of the hot runner system.
Thread Safe Kit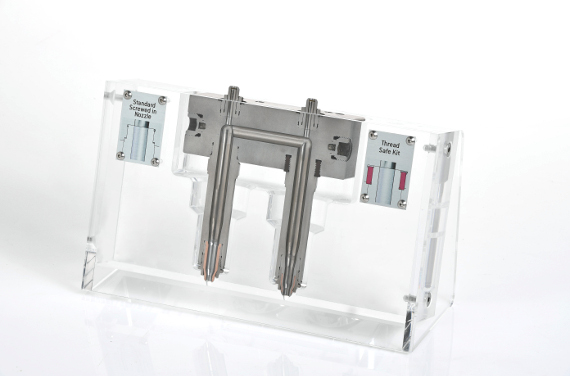 Optimizing the injection molding process is fundamental for production of a quality finished part but simplifying the routine maintenance is equally important.
The new Thread Safe Kit provides both requirements. A special bushing positioned between nozzle and manifold, provides easy nozzle removal without thread damage when processing materials such as PMMA and PC.
The new design eliminates thread seizing between the duct and manifold allowing for simple removal of the nozzle from the manifold for routine maintenance in any condition.