Customer's Expectations
The main goal of the application is reaching a significant weight reduction of the part by using a technical material in combination with foaming process and ensuring at same time aesthetical appearance by introduction of a decorative film.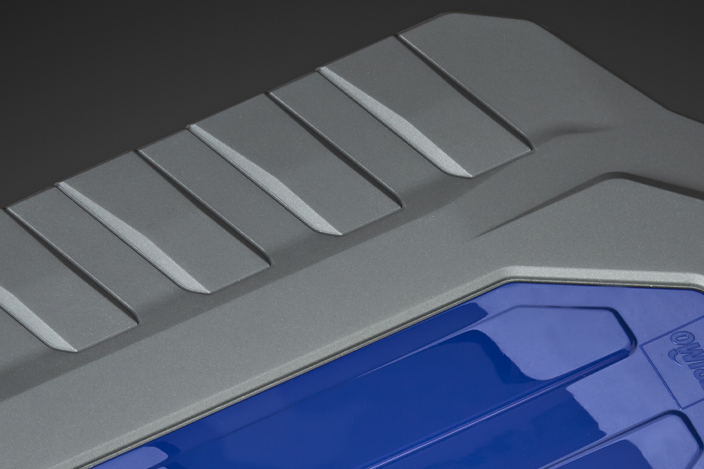 Our Solution
The component is injected on the back side direct on the decorative film. Generally this solution is avoided due to the high risk of damaging the film surface on aesthetical side. Thanks to FLEXflow technology and its ability to manage locally the cavity pressure this risk has been minimized allowing injection in a perfect area, resulting in a balanced filling with low injection pressure.
The combination with foaming technology enhanced even more the final results, ensuring a low stress injection and very uniform internal pressure for optimal deformation control.
Oerlikon HRSflow system
Oerlikon HRSflow proposed for this application 2 drops Ga series conical valve gate drops with FLEXflow One actuators on plate.